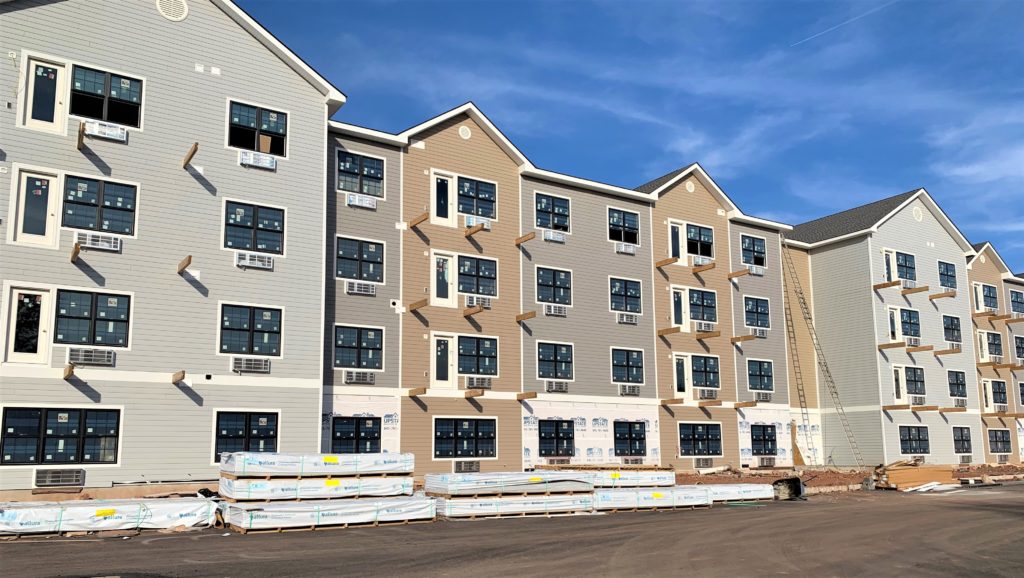 DEVELOPER OVERSIGHT AND MARKETING SERVICES
Preparing New Home Communities for Market
Our marketing services will ensure a unified brand and maximize strategic goals with the builder/developer. Our goals are to maximize brand awareness, profit and revenue stream. 
Klein Property Management, LLC provides expert marketing services for builders and developers at the start or during the course of sales and/or the leasing process. With experience in for sale and rental properties, our unique sensibilities allow us to guide home builders and developers on feasibility, architectural plans, engineering plans, amenities/features and floor plan review.
We can also guide and help builders and developers with consultation on the following:
Sales Personnel, Leasing Staff or Realtors – We will select the best staff or agents to help you sell more quickly and obtain maximum velocity rates 
Branding, Marketing and Advertising – We have worked with agencies big and small and will oversee the details relating to campaigns and branding strategies.
Establishing Target Market and Velocity Rates – Our goals are aligned with yours. We can establish who your target market is and using the best marketing to capture those buyers
Web Marketing Services – Our designers and website developers are trained in the latest Technics and strategies to produce maximum traffic, lead generation and conversion. We understand social media and blogging and can assist you in targeting leads through Google Ad Words.
On-site Marketing – Sales and leasing offices are also important. So is your model home presentation and amenity areas. We have the experience to insure once the prospects are visiting, you have a world class presentation in all of these areas including hospitality. We will make sure the signs capture prospects and lead them into your site. Our programs are in place to make it easier for you to market your community and tell the story and vision of the neighborhood you are building. 
Architectural review – It is important to wow your customers with great plans. This is not by accident. Our staff will help review your plans to make sure there are following the trends of today's buyers. 
Entrance signage and landscape – This truly is the window into your community. Our staff will make sure the designs are complete and the materials long lasting. We will check things like lighting, colors, letter height and sustainability.
Signage details – Interior signage is as important and exterior signage. We will review your signage plans make sure if there is braille required or if fire safely is concerned, you meet all requirements of local, state and federal codes. We can assist you in the production and installation and oversight of your building signage.
Common Space – You are setting the tone with your decor and colors throughout the building. The common space areas need to be designed so they are well lit, beautifully appointed and merchandised to create the ambiance your customer can relate and aspire to. Our oversight services will take you step by step through the process with an eye on reducing costs while maintaining maximum impact.
Merchandising – Merchandising is critical in all areas of the building including amenity areas. We can guide you with a plan review so everything is just the way it needs to be regarding your target audience.
Concierge Services  – To get top dollar, you need to have amenities which include world class concierge services. We can recommend where to begin the process assist you in obtaining the costs to create a value proposition your tenants will love!
Model Home Merchandising – Capture the market, create your event around the visit and on-site tour of your merchandised models. We can help you set your brand apart and will create a marketing team that will include an interior design consultant.
Trim and Finish (interior and exterior) – Creating a value proposition starts by understanding the market, your competition and the level of fit and finish required to outshine the competition.
Media Budgets and Event Strategy – Our oversight services will gear up everything toward the grand opening events and capture the attention of your customers. We will use traditional forms of advertising including social media, websites with lead capture and analytics. We measure every step of the way to ensure your ROI (Return on Investment).
---
Home Builder and Developer Services
Before the project even begins, Klein Property Management, LLC helps guide builders and developers plan finances, insurance, condo and HOA documents, get quotes for appropriate home owner's insurance and common areas insurance. We consult with the legal team to help prepare the most throughout the documentation.
Consultation Before Construction Begins:
HOA Document Review
Financial Review
Insurance Review
Common Area Review
Clubhouse, Pool and Amenity review
Active Adult Community Review
Maintenance Consultation Review
Reserve Study Consultation and Review
---
 

As an entry level Town home, and condominium developer, I have worked with many association management companies over the years.  The most recent is Klein Property Management, LLC.  I only wish we had connected twenty years ago.  They are professional, engaged, practical, and responsive.  They understand our owners and truly appreciate the need to help them to understand what multi-family ownership communities are all about and how they can achieve quality living in an association environment.  And, Klein Property Management works hard to drive costs down and obtain quality services at low prices.  I highly recommend them.

Michael R. Fink,
President/CEO
Leewood NJ Family of Independent Companies and Communities