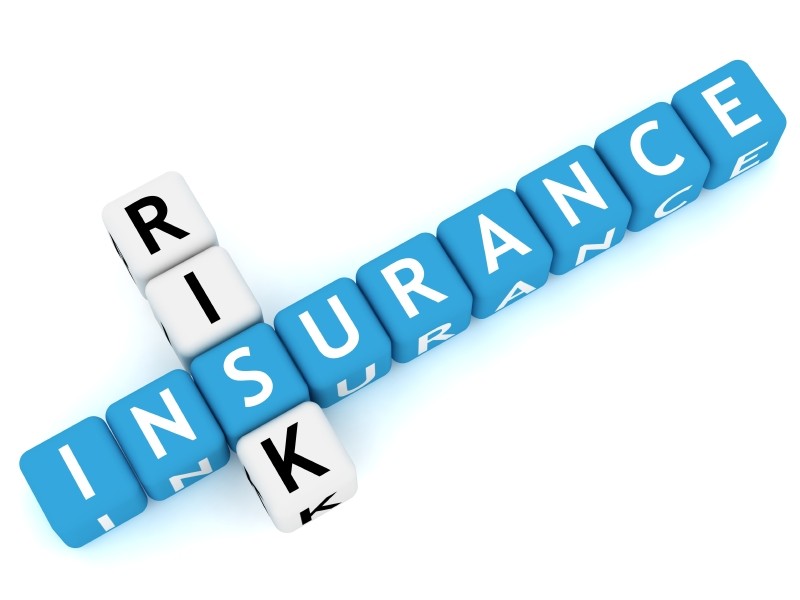 The following article is taken from One Point Brokerage, LLC's November 2021 issue (Volume 1, Issue 1) of One Point of View.
A Brief History of the NYS Labor – How we got here

New York State Labor Law 240 was enacted in 1885 in response to the Legislature's concern over unsafe conditions for employees who worked at heights. In promulgating the statute, lawmakers reacted to widespread accounts of deaths and injuries in the construction trades. The Legislature aimed this first scaffold law ("An Act for the protection of life and limb"), at "a person employing or directing another." Even though the first scaffold law exposed violators to civil and criminal responsibility, it fell short of the mark because the employer could escape liability by blaming the employee's co-workers (a standard known as contributory negligence).
In 1897 an amendment to the scaffold law was made a part of a larger Labor Law initiative dealing with factories, bakeries, tenement-made articles, and the employment of women and children. This amendment did two things: (1) it placed the onus directly on the employer, and (2) it prompted the Courts to interpret the law as creating a presumption of
employer liability when a scaffold or ladder collapses.
In 1948, the courts reasoned that the statute should be interpreted that using a strict liability standard of responsibility. Since then, the NY Courts have repeatedly and consistently held that contributory negligence will not exonerate a defendant who has violated the statute and proximately caused a plaintiff's injury.
In 1969, the Legislature amended section 240 (1) to place the responsibility on "all contractors and owners and their agents" in place of "a person employing or directing another to perform labor of any kind".
The practical implications of the labor law on the availability and cost of insurance for building owners and contractors has been severe and significant. The past several years has seen an acceleration of the application of the law to a larger scope of scenarios where the labor law is being imposed. NY State court decisions have broadened the application of
the Scaffold Law further to include:
injuries resulting from the force of gravity rather than just falls from height,
injuries related to "same-level" falling objects, and
injuries caused by worker negligence.
Unlike the other 49 states, New York is unique in that this law has a strict liability standard. What this means is that under labor law 240 & 241, if a worker is injured at a job site within the geographical boundaries of New York State, whether from a fall from an elevated worksite such as a scaffold or from an object that falls on you from an elevated location (gravity related), then with very few exceptions, under the Labor Laws, the law imposes strict liability on a building owner and employer to pay for the injuries sustained by that worker (it should also be noted the Courts are have also included property management firms on the same footing as Owners, thus also making them a responsible party in a Labor Law claim).
Steps an owner must take to protect themselves from Labor Law 240 & 241 claims
---
For an owner to protect itself from having labor law claims be their responsibility, the owner and contractor must enter into a written agreement which imposes a contractual obligation to protect the building owner, unit owners, and the property manager from these types of exposures..
The insurance policies that Contractor has in place are the financial
instruments that provide the security in the event a claim occurs.
In order for the contractors insurance policy to trigger, the contractor must have proper insurance coverage in place with adequate insurance limits in
place to stand behind the contractual obligations contained in the risk transfer documents.
Critical contractual phrases/language that must be contained in the hold harmless and indemnification agreement in order for a contractors insurance policy to trigger and it starts with a written agreement that is signed by the parties before any claim arises.
The written agreement must:
Obligate the contractor to name the parties as additional insureds,
Obligate the contractor's insurance to be primary and non-contributory
Obligate the contractor's insurance to waive the right of subrogation against the owner.
Contractor's insurance policies must be reviewed to make certain the coverage is adequate. Adequate insurance can be broadly defined as:
The terms and conditions of the policy do not exclude or limit coverage for labor law related claims; and
The amount of liability coverage is sufficient to cover any potential claims.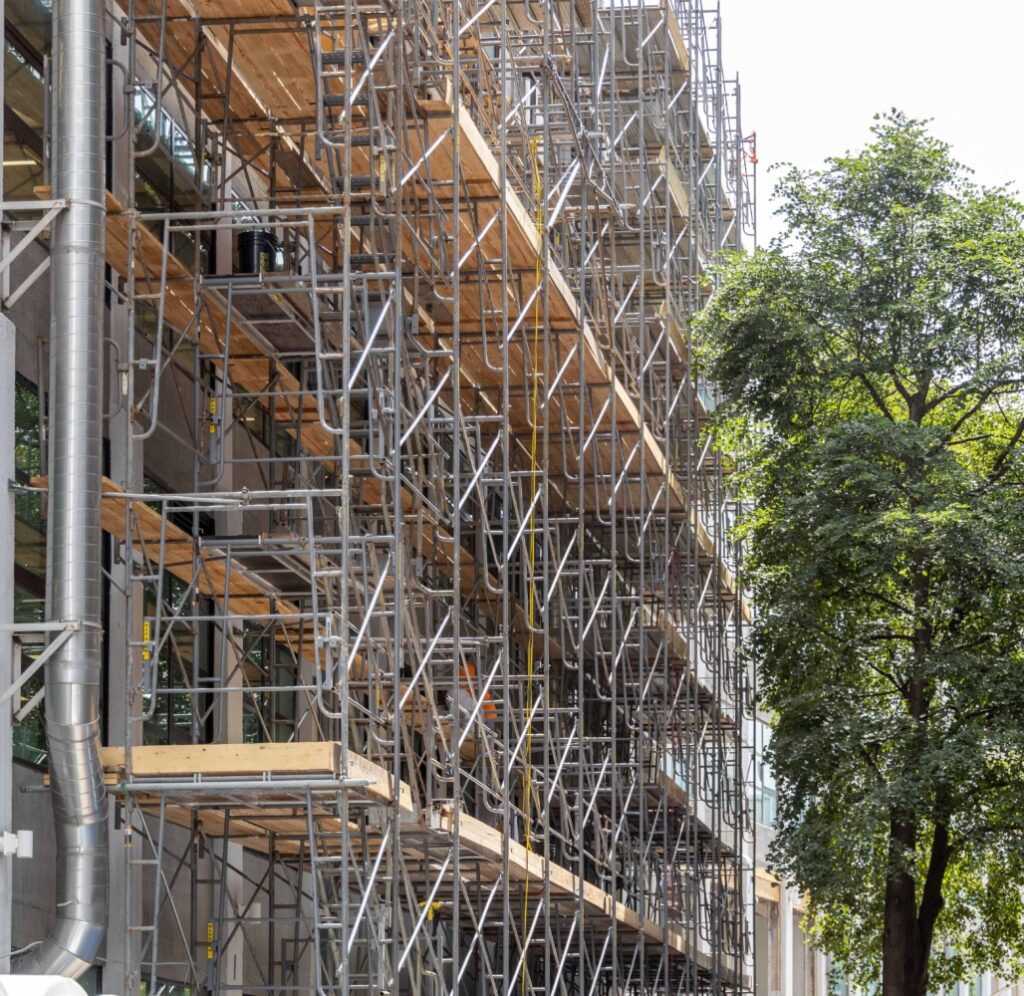 What is New York Labor Law 240/241
New York Labor Law 240 & 241*
Section 240 of New York State Labor Law, the "Scaffolding Law", protects the rights of construction workers who suffer a fall or are struck by a falling object. This legal requirement mandates construction owners and contractors to provide scaffolding and other safety measures to protect workers.
Under Labor Law 240, a property owner and general contractor have a "nondelegable" duty to protect workers. This means that even if another trade working at the site, including the worker's employer, was responsible for the conditions that cause your accident, the owner and general contractor are still responsible.
The courts continue to find under this law an owner and general contractor have "absolute liability". This means they are respon-sible even when they did not supervise or control the work tak-ing place at the time of the construction accident.
Section 241 specifically refers to construction situations involv-ing demolition, excavation, and safety equipment.
Under this section of New York State Labor Law, owners and contractors must take reasonable steps to provide adequate safety provisions for their workers. Section 241 directly address-es how floors are constructed during the building progresses and the materials to be used, along with elevators and any type of hoisting apparatus. This legal provision also mandates owners and contractors will arrange equipment in such a way to maxim-ize the safety of construction workers and any visitors to the job site.
*There are some exceptions to an owner's liability under Labor Law 240, but generally rental building, cooperative, and condo-minium associations are not exempt. An exemption exists when the construction accident takes place at a one and two family dwellings, under the law, the owners of these dwellings are exempt from liability when they do not direct or control the work.
Understanding Labor Law 240/241
Understanding the Eligibility Requirements of New York Labor Law
Section 240, aka the "Scaffolding Law" is very specific and courts tend to be stricter when it comes to interpreting this law. The reason-ing for this is because Section 240 allows for injured parties to recover more than they would be allowed to under common law or workers' compensation.
The law is also very explicit in that it relates only to construction, and excludes activities related to maintenance, manufacturing, or decorative work on a structure. Pedestrians, motorists, or other passersby to a worksite are also not covered under Section 240.
Why Strict Liability is a Critical Part of Labor Law 240
When a violation of New York Labor Law by an employer results in an injury to an employee, the employer may be held absolutely liable for the damages caused.
Absolute liability, also known as strict liability, means that the plaintiff/injured employee does not have to prove negligence on the part of the defendant Owner or General Contractor.
Without strict liability, an injured worker would have the much higher burden of proving that an owner or employer's negligence caused his or her injuries. New York Labor Law 240 does not guarantee a monetary award every time a worker falls from a ladder or scaffold or is hit by a falling object, but it does limit an owner's or contractor's defenses when it happens.
One of the key terms in the law is "strict liability" as opposed to comparative liability. Comparative liability is where the injured work-er's reimbursements would be limited in accordance with the worker's own relative fault for the accident.
One workers compensation insurance carrier has estimated that injured workers win more than 90% of Labor Law 240 cases.